Projects
Kerminator.live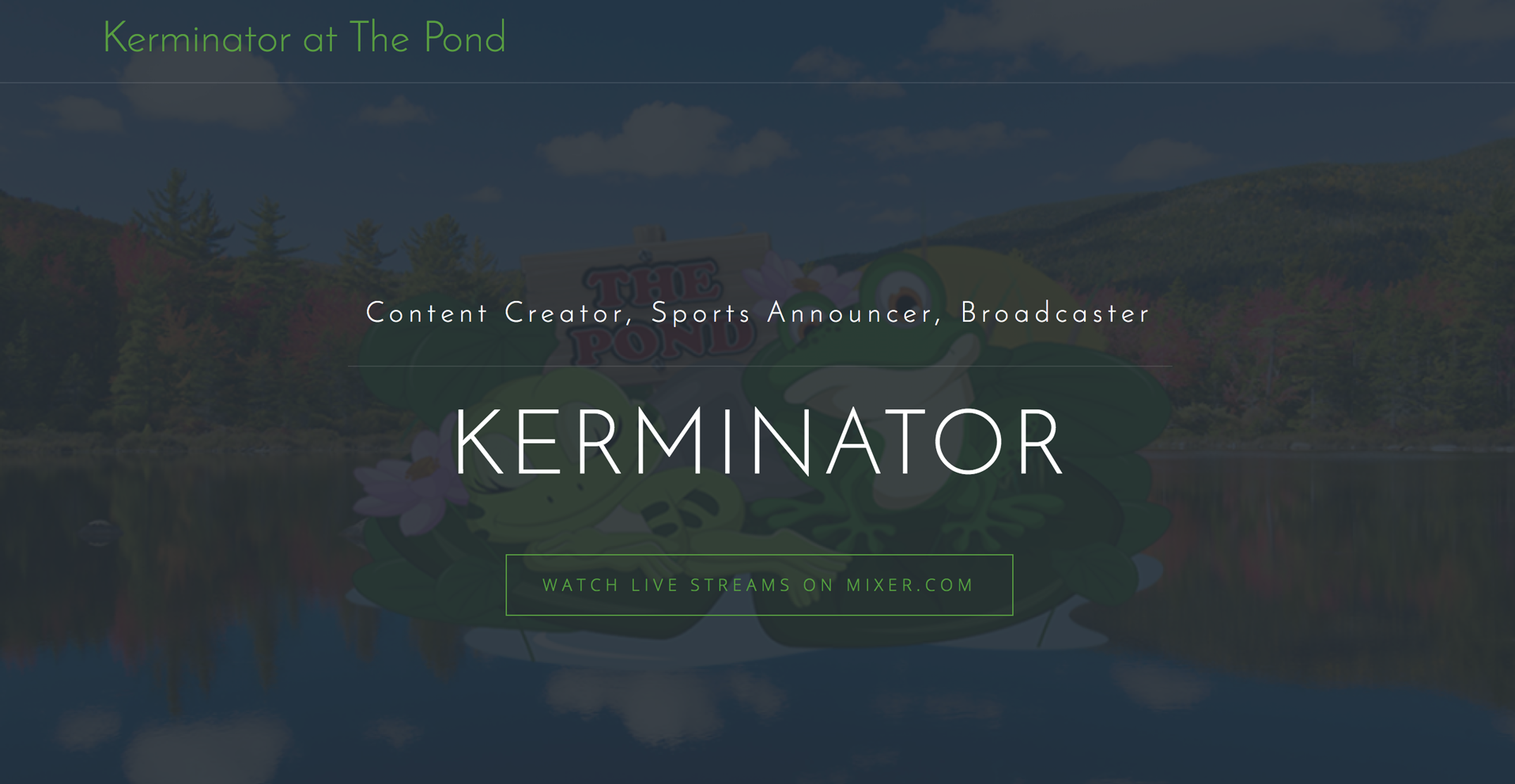 Visit Kerminator.live
My first professional WordPress project for Mixer Partnered streamer Kerminator. This is our first version of the project to use as a marketing and advertising channel for Kerminator to grow his channel and network within the industry. Further plans include expanding on his stream team The Pond and its streamers, an API for use with Mixer's Interactive protocol and more to be announced!
Beervana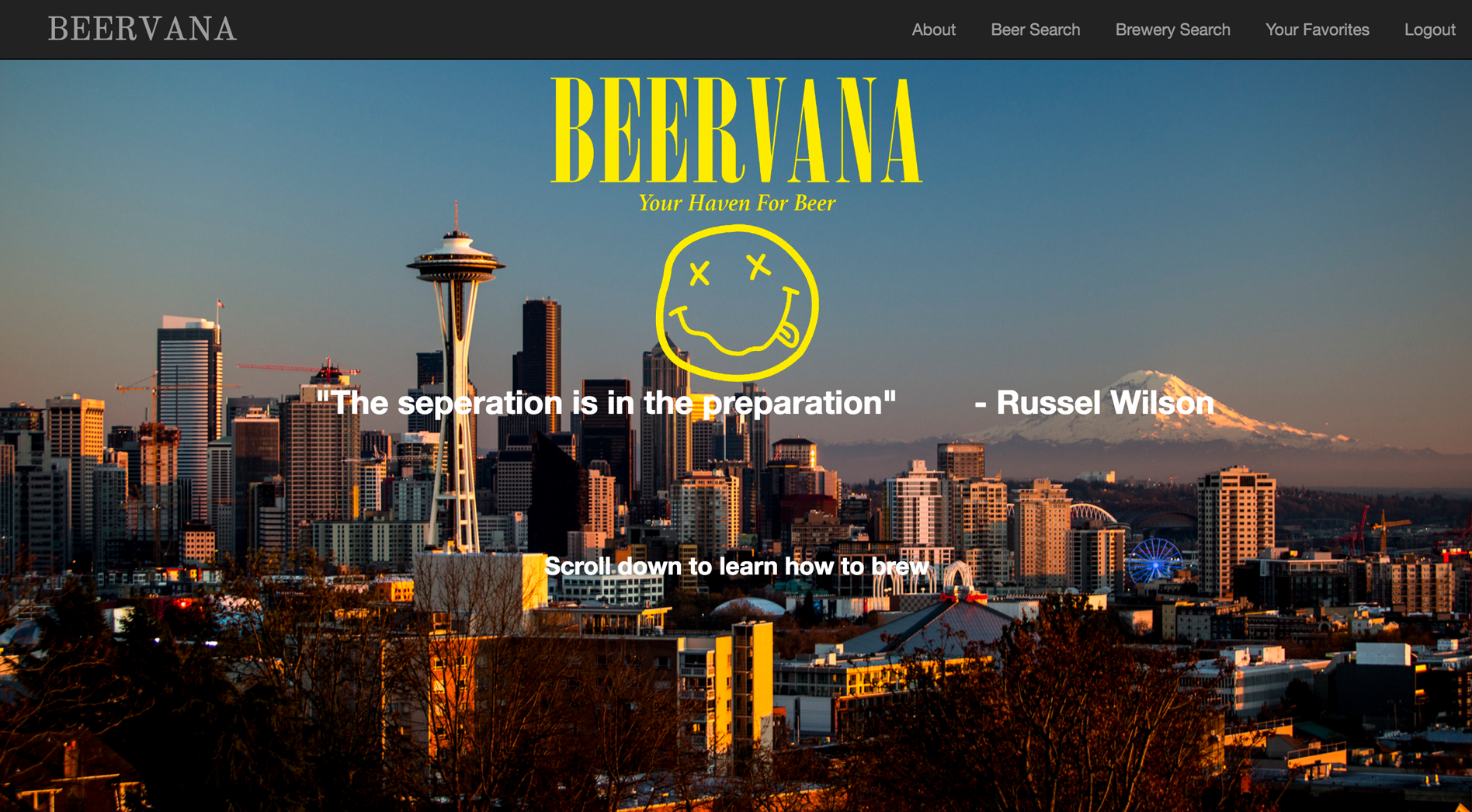 Github | Deployed
Final project for General Assembly completed with one other developer in five days. This project was completed with the MEAN stack out of a passion for homebrewing and beer. Utilizing the BreweryDB, users are able to find beers and breweries. In the near future, we aim to incorporate a database for users to upload homebrew recipes and share with other users. For this project I focused on the back-end while serving as the Git Master while my partner focused on the front-end and specialty animations.
Festorama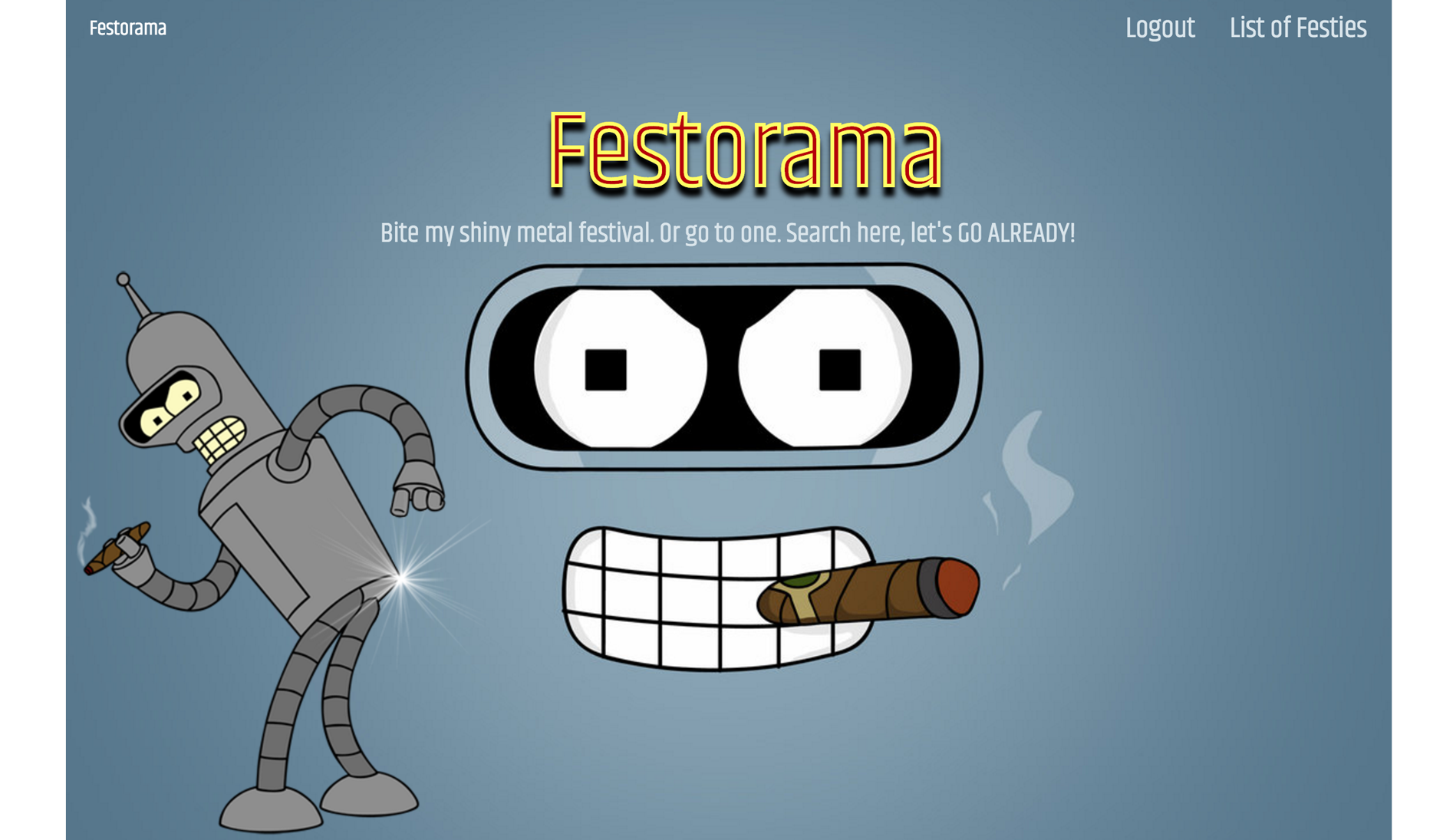 Github | Deployed
Festorama was built for a one-day AngularJS and MongoDB team hackathon. I served as Project Manager and Git Master while focusing on the back-end and database. The app is a Futurama themed Festival search site. We had intended to add in the ability for users to join festivals and other users to group up for the festivals, but simply ran out of time.
Contigo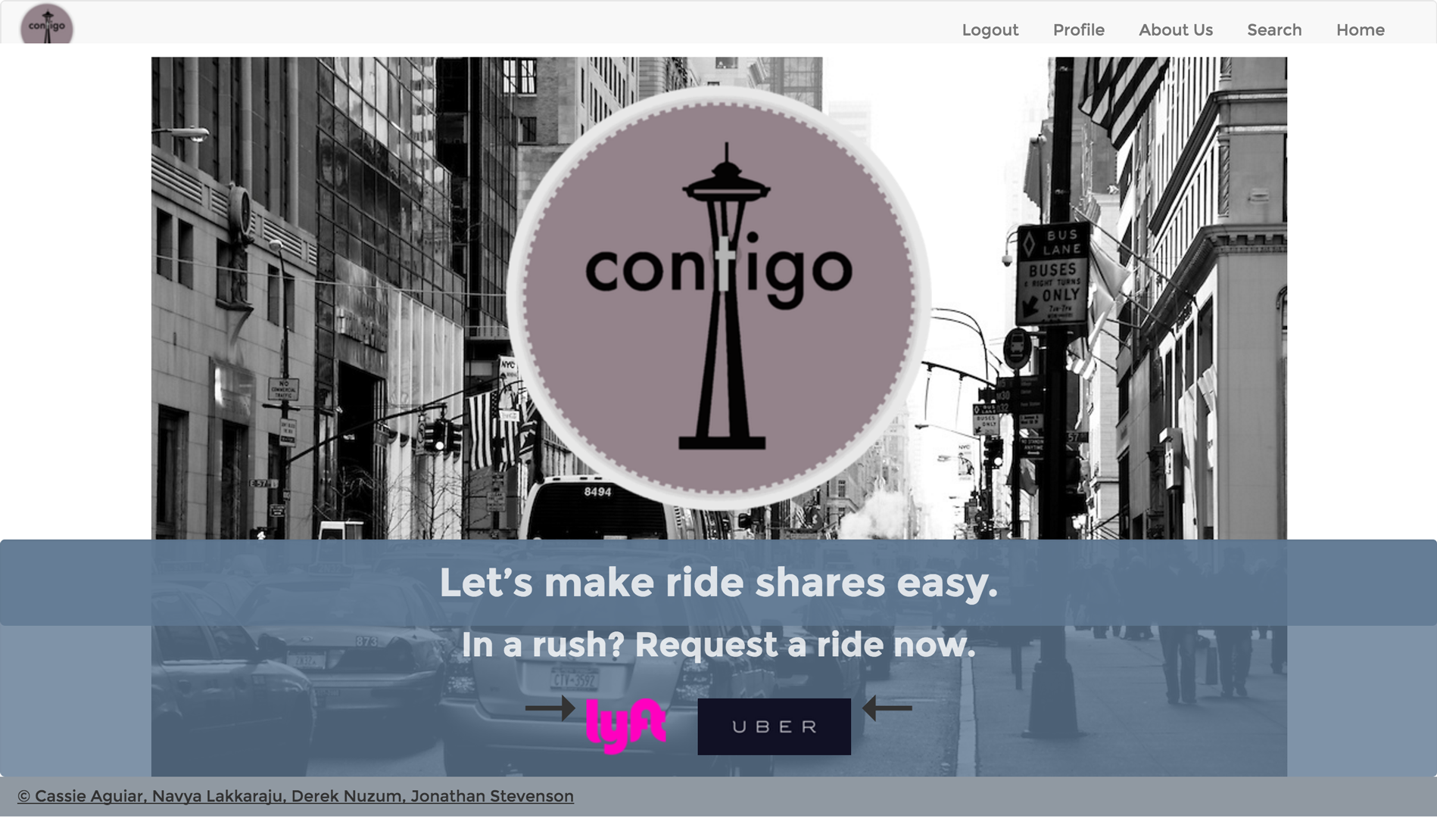 Github | Deployed
Project 3 (group project) for General Assembly. Built with Ruby on Rails, ActiveMailer with MailGun, PostgreSQL, OmniAuth with Facebook, and APIs including Google Maps, Uber, Lyft, and Facebook. For this project I served as Project Manager, Git Master, and focused on the backend with Google Maps and Mailers.
S(t)uds Up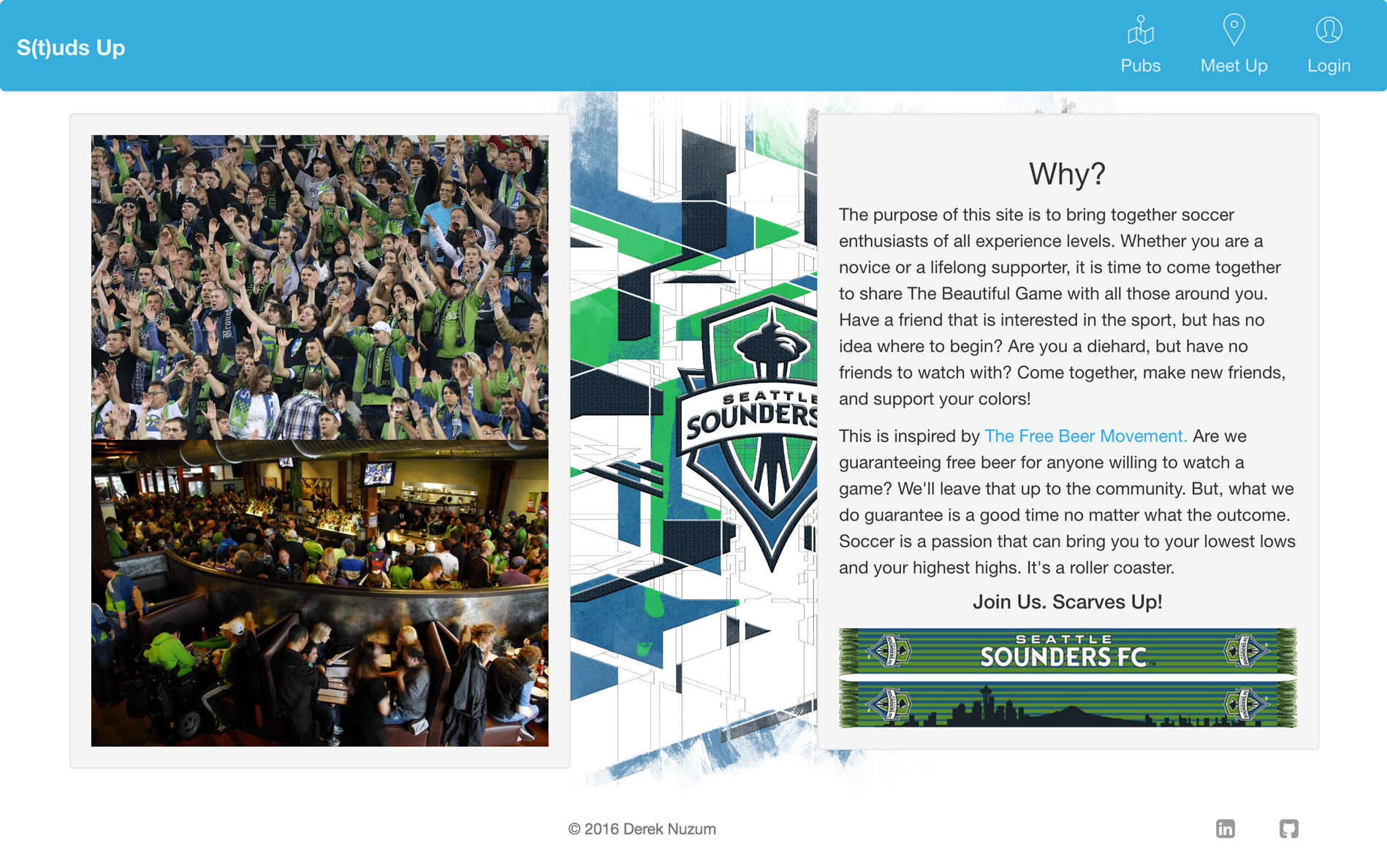 Github | Deployed
Project 2 for General Assembly. Designed to bring novices and experts together through The Beautiful Game of Soccer along with a beer or two. Created with Node, ExpressJS, Postgres, Bcrypt, and the Google API.
Seattle Blackjack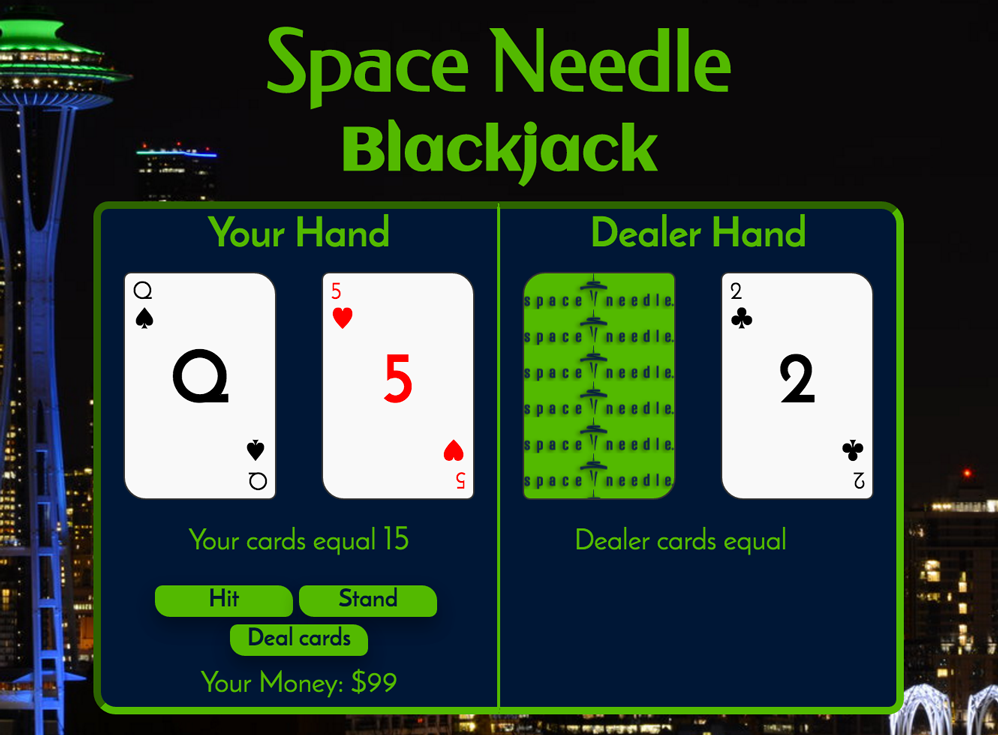 Github | Deployed
Project 1 for General Assembly. Purely done in HTML, CSS, vanilla Javascript, and jQuery.